Important Information for Homeschoolers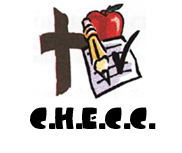 North Carolina Division of Non-Public Education: The State Government Agency with which homeschoolers must list.
Office of the Governor

Rod Helder, Director

530 North Wilmington Street

Raleigh, NC 27604-1198

919-733-4276

North Carolina Division of Non-Public Education Homepage

***

North Carolinians for Home Education: NCHE, North Carolina's state homeschooling organization. Publishes the Greenhouse Report

149 North Boylan Avenue

Raleigh, NC 27603-1211

919-8346243

***

Home School Legal Defense Association: Organization founded to serve as an advocate for homeschoolers.

HSLDA

P.O. Box 159

Paeonian Springs, VA 20129

504-338-5600

***

North Carolina Department of Motor Vehicles

NC DMV

(919) 715-7000

E-mail: Drivers License Section

***

Central Carolina Community College: CCCC


***

Sandhills Community College: Sandhills CC
---
Home | CHECC Calendar | Important Information | Miscellaneous | Links | Unit Studies
---
If you would like to add something to the page, e-mail Skoolnmy2@aol.com. You may also e-mail one of the site co-administrators with comments or updates.
Site content and design © 1999, 2000 C.H.E.C.C, unless otherwise indicated.