Christian Home Educators of Central Carolina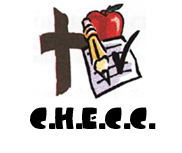 CHECC HAS MOVED TO www.starfiresredwall.net/checc/ PLEASE CHANGE YOUR BOOKMARKS AND CLICK ON THIS TEXT TO PROCEED TO THE NEW PAGE.
---
If you would like to add something to the page, e-mail Skoolnmy2@aol.com. You may also e-mail one of the site co-administrators with comments or updates.
Site content and design © 1999, 2000 C.H.E.C.C, unless otherwise indicated.